Stage Hypnosis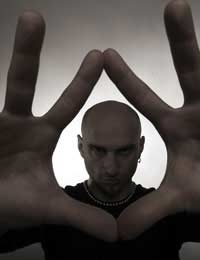 The public's first introduction to hypnosis is usually through television or theatre shows. These often involve individuals in a state of hypnosis engaging in embarrassing or amusing activities. We refer to these shows as 'stage hypnosis'. Very often they portray the hypnotist as being able to make someone do exactly what he wants.
Behind The Scenes
There are many factors that contribute to making a stage hypnosis show what it is. Before the show takes place, the hypnotist spends time with the audience. He will then carry out a series of 'suggestibility tests'. An example of a 'suggestibility test' is this; everyone is asked to close their eyes and hold an arm straight out to the side. They are then instructed to imagine they are supporting a heavy book on the back of their hand. They are given suggestions that the book is very large and very heavy. After a few minutes, they are asked to imagine another heavy book stacked on top of that one and given further suggestions that their arm is beginning to feel very tired. At the end of the test, some individuals' arms will be in the position it was in when they started. Others' arms will be pointing towards the ground, ostensibly under the strain of supporting heavy books. Sometimes these individuals' faces will also indicate the struggle of supporting a heavy weight.
These people are considered to be relatively suggestible because they have successfully responded to the suggestions given by the hypnotist. Having noted who these people are and having observed them, the hypnotist will then select from amongst them those he deems to be the most extrovert, and invite them to come up on stage and be hypnotised.
The Entertainer
Stage hypnosis is entertainment. The hypnotist wants those he hypnotises to do exactly what he wants. Having carried out the suggestibility tests, he now has suitable subjects. One final factor locks everything into place, this is expectation. In front of an audience with powerful lights and possibly cameras trained on you, you are likely to perform as required.
Mind Control or Not?
Viewing subjects engaging in often foolish or amusing behaviour tends to give the impression however subtle that in a hypnotic state, the hypnotist has a degree of control over your mind. This is not the case. Research has shown time and time again that when hypnotised, an individual cannot be made to do anything that goes against their deepest beliefs and values. A hypnotised subject in a stage hypnosis show is a volunteer. He or she knows what to expect. By agreeing to be hypnotised in this situation, the subject is effectively agreeing to comply with expectations.
Stage hypnosis is generally frowned on by hypnotherapists and most of the professional hypnotherapy bodies will not allow membership to a hypnotherapist who performs stage hypnosis. This is because of the false impression stage hypnosis presents. There are people who fear hypnotherapy because they erroneously view it as mind control. No one knows exactly how many people are frightened away from pursuing hypnotherapy for treatment because of what they have seen in a stage hypnosis show.
There is no doubt that stage hypnosis can be fun to watch. However, it is purely for the purposes of entertainment and many other factors also come into play to make a stage hypnosis show what it is. What you witness in one of these shows has no bearing on the use of hypnosis for therapeutic purposes, and nothing to do with mind control.
You might also like...