Training to be a Hypnotherapist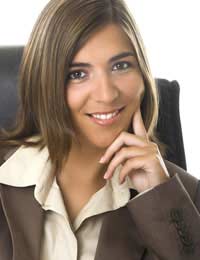 Being a hypnotherapist can be an extremely rewarding career. If you are looking for the opportunity to really make a difference in people's lives, training to be a hypnotherapist would be well worth considering.
For many people, training to be a hypnotherapist follows the desire for a career change. Thus, hypnotherapists tend to come from a range of backgrounds. This is a good thing. Your life experience means that you have much to offer your clients. Along the way, you will probably have gained an understanding of human nature. Although most people who train to be hypnotherapists are not in the first flush of youth, younger people too are being drawn to hypnotherapy training as a first career choice.
Qualities
Before deciding whether training to be a hypnotherapist is the right choice for you, you may like to consider the personal qualities required. Empathy for people is needed. This is the ability to enter another's reality and fully understand their situation. At the same time, you must have the ability to remain detached from their problems in order to be able to help them. Bear in mind also that when you are in practice, you are likely to be seeing a few clients a day. You may hear several difficult stories in a row. This can be demanding.
Working as a hypnotherapist is a relatively solitary occupation. You are alone with your client and if you have a full-time practice, alone with your clients all day long. Some people find this difficult. The lack of social interaction, or even just the absence of company you might have in other work environments, can be difficult to adjust to.
Generally, you will be self-employed. This means you will be responsible for every element of your work, including finding your own clients. It is this aspect of being a hypnotherapist that can scupper some people's attempts at maintaining a hypnotherapy practice. Not everyone who trains to be a hypnotherapist however intends it to be the sole source of their income. Some people only ever view being a hypnotherapist as a part-time occupation. Indeed, for those who have family commitments being a hypnotherapist lends itself to the kind of flexible working you might need.
Training Courses
Most training courses take place on a part-time basis. Generally, you will attend a school roughly a weekend a month and be expected to study and practise the skills taught in between. Courses at some schools may be organised slightly differently with 3 day weekend attendance. There are some distance learning courses too. New hypnotherapy colleges are being set up all the time, so there are many to choose from and likely to be a choice of schools in your area. A list of training schools approved by the General Hypnotherapy Register is available on their website.
When choosing, make sure your course includes plenty of opportunity to view demonstrations of techniques. This is an important aspect of learning to be a hypnotherapist. If the course is by correspondence, it may include video demonstrations.
Qualifications
Currently, each school awards its own qualifications. Some schools run an initial course which teaches you the basics of hypnotic induction. Usually, a certificate is awarded at the end of this. In order to treat clients however, you will need to complete a diploma course.
Whether or not you decide to go into practice as a hypnotherapist at the end of your training, you will gain a lot in terms of your personal development as you go through your course. If you long to be your own boss however and you want to do something meaningful with your life, this could be the perfect solution for you.
You might also like...