How Do Use Conversational Hypnosis?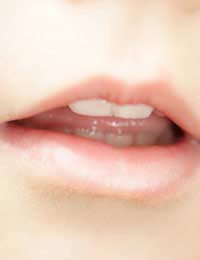 The mind is a powerful tool and most of us have very little idea how to get the best from it. We operate on a surface level most of the time and rarely question why it is we do certain things or think in a particular way. Understanding the power of our mind more fully however, can open up a wealth of opportunities – both in the business world and in your personal life.
What is Conversational Hypnosis?
Conversational hypnosis is the method used to influence people you encounter and enter into a conversation with. These people may be work colleagues, friends, family members or new acquaintances. By knowing how to introduce suggestion into your speech you are able to subtly influence the other person's thoughts.
With practice you can manipulate situations so that you benefit from the encounter – for instance you may influence the way a decision is made at work or persuade someone to buy your product or services. Used in a planned way conversational hypnosis offers many beneficial solutions and opportunities.
Getting What You Want
For most of us getting what we want comes down to asking for it and expecting a response – sometimes positive, sometimes negative. Using conversational hypnosis opens up the potential of increasing the positive responses you receive. It does so by narrowing the critical factor of a person's brain so that they focus on the suggestion being given. Conversational hypnosis however, should be used responsibly and not as a means of manipulating people to do what you want them to do.
If you work in an industry that is fast-paced and competitive conversational hypnosis may give you the edge when it comes to selling your skills. Understanding how you can use this subtle method of hypnosis will also boost your own confidence in your abilities.
Conversational Hypnosis Training
There is a wide variety of effective conversational hypnosis training programmes currently available. Some are available on downloadable MP3 format, although CD programmes can also be found. Download Audio lessons make learning accessible to anyone, as you can work through the course at your own speed.
The techniques used will show you how to direct conversation, introduce suggestion and maintain another person's complete focus. Conversational hypnosis training will also provide you with the opportunity to acquire the skills to influence someone's thoughts so that your suggestion becomes accepted as their thought.
What's in it for You?
Taking the time to master conversational hypnosis can reward you in a great number of ways. It will boost your own confidence levels and enforce a more positive outlook. You will become more aware of your own power of persuasion and be able to use this knowledge to improve your career and relationships. Persuading other people to be open to your suggestions, knowing how to apply positive affirmations and understanding how and when to motivate through influence are also key skills you will learn.
Conversational hypnosis can improve the way you work and enjoy your home life, and can help you achieve positive progress in everything you do.
You might also like...