Breaking Habits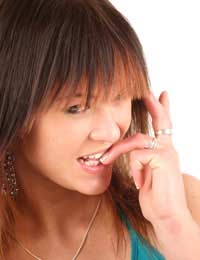 Habits can be good or bad. When you know you have a habit that isn't doing you any good or that you're fed up with you can change it with hypnotherapy.
Forming Habits
Habits are formed through repetition. This can be very useful. There are many things that we do habitually that make our lives easier. These are the things that we just do automatically, such as putting our clothes away before we go to bed at night, or taking exercise every day. These are things we have decided are of benefit to us.
When you do something regularly, there comes a point where you no longer have to really think about doing it. It's almost as if you get prompted to do it. This is because the act of repetition creates what is known as a 'conditioned response'. These conditioned responses of which we have many, are laid down at an unconscious level. In many ways, this makes our lives easier because of their automatic nature.
Pavlov's Dogs
In the early part of the 20th century, the Russian scientist Ivan Pavlov was studying digestion. He was experimenting with dogs and noted that whilst the dog would naturally salivate when it had food in its mouth, it would also salivate at the sight of the food, on seeing its food dish, on sight of the person who regularly brought its food and even at the sound of that person's approaching footsteps. At first Pavlov found these occurrences a nuisance but then realised that they were presenting him with information on the nature of learning. The normal act of salivation when a dog has food in its mouth he called an 'unconditioned stimulus'. Since it is not automatic for a dog to salivate in response to something associated with the food, he realised the salivation that took place was conditional on the dog making a connection between that thing and the fact that food would soon be in its mouth. He called this learned response a 'conditioned response'. Eventually through his experiments, Pavlov was able to cause salivation in a dog at the mere sound of a bell.
Breaking Habits
There are of course habits that we have established that we realise are not doing us any good. Many times we want to break a habit only to find that it is not as easy to do as we might wish. This is because of the conditioned response. Set on automatic, it is our unconscious mind that is maintaining the habit. This is why hypnotherapy can be so useful in breaking habits because it is by this means that we can communicate with the unconscious mind.
There are many habits that people want to break. Some of the most common ones are smoking, nail biting, eating chocolate and certain eating and drinking habits. Sometimes some of these habits fulfil an emotional need which becomes apparent during the case history taking and can be dealt with. Sometimes the habit is fulfilling a need that can be replaced by a healthier, more desirable behaviour. Anyone who has a habit they want to break always considers that they will feel better about themselves when they overcome the habit.
Unconscious habits can make us feel controlled. Many people believe we should in any case examine our habits so that our lives are not lived in a routine way. That is something to consider. In any case, breaking habits that are not enhancing your life in any way are certainly ones to consider treating with hypnotherapy.
You might also like...