Treating Children With Hypnotherapy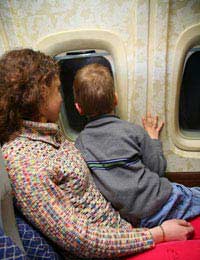 Modern life is becoming more and more complex for everyone and that includes our children. From the early years, life is a learning process. Exposed to a whole range of stimuli, the child has to make sense of what is going on around him, his place in the world which equates to his own universe.
Growing Up
Cognitive development occurs in stages commensurate with a child's age. Therefore, before the age of about 7, things are viewed and experienced by the child as either right or wrong, good or bad, with no shades of grey. By the age of about 8, the child's processing of information starts to become a little more sophisticated, but nevertheless is still limited. By the age of 12, the child is able to take more information into account when reasoning and view events from different perspectives.
Thus, a child's ability to deal with either natural or extraordinary life events will be affected by the stage he or she is at in their cognitive development. In addition, the child's personality traits will also affect how the deal with growing up.
Children's Concerns
There are many fears that can plague a child; fear of the dark, fear of medical procedures, fear of going to sleep because of troubling nightmares. Some children have habits they can't break like nail biting or bedwetting. The addition of a new child to a family and having to share a parent's time can cause concern. If there is a break up in parental relationship, or there are problems between the parents, or a single parent is overwhelmed by responsibilities the child can feel they are in some way responsible.
School life can bring its own difficulties. With more and more testing and preparing for exams, children can feel overwhelmed. A child can simply feel they don't fit in, have few friends, feel that the school work has little to offer them, or be subject to bullying.
Then there are the pressures to keep up with peers. We know that much advertising is directed at children and the pressure to be seen to 'look right' can be a dominant one. Add to that the temptations of drugs, alcohol and exposure to often shocking world events and it's no wonder children can develop problems or feel overwhelmed.
Children and Hypnotherapy
One of the reasons that hypnotherapy can be such a good choice in treating children is that at least below the age of 12, children make good use of their imaginations. The therapist will have little difficulty in tapping into this ability to help your child resolve the issue that is bothering them. The therapist might use stories, adventures, meeting a hero or character from a favourite TV programme who advises you what to do, and these are all ideas that are easily accepted by a young child. Even an older child can be open to using their imagination but as they are already more sophisticated in their thinking; the hypnotherapist will adapt their treatment accordingly.
As with an adult, the hypnotherapist seeks to enter the reality of your child in order to bring resolution of the problem. Engaging with your child's imagination or view of the world is key.
The Consultation
It is important to know that all children under the age of 16 must be accompanied by an adult when attending a hypnotherapy consultation. The therapist will want to know the parent, parents' or guardian's view of what the problem is as well as your child's. When speaking to your child, the therapist will be working out the best approach and eliciting your child's inner resources to solve the problem. Whether or not you remain in the consulting room whilst your child is receiving hypnotherapy is something to discuss with both your child and therapist. Be aware, that at a certain age your child might feel inhibited by your presence.
Not every hypnotherapist works with children. It is to some degree a specialist area and in the absence of a direct referral; all the professional hypnotherapy organisations will be able to give you names of their members who do. Very young children may be too young to benefit from hypnotherapy. A person who specialises in hypnotherapy for children would be able to tell you whether this is the case for your child.
Thankfully, your child need not suffer unnecessarily. There are so many options now for getting help for your child and hypnotherapy is one that children very often take to and feel comfortable with. Indeed, it can be a treatment that is fun for them.
You might also like...