Training as a Hypnotist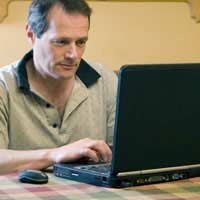 Hypnotherapy training is perhaps as wide in scope as hypnotherapy itself, and with no government legislature to determine what constitutes a 'hypnotist', there is no legislature to constitute what determines an adequate form or period of training. Put simply, a 'hypnotist' needs to undergo training to adequately convince their 'patients' that they deserve their money and time! However, those with an ethically sound approach will want to undergo thorough training so that they may ensure that they will be able to offer a sound hypnosis experience to their clients.
Motivation
The first thing to ask is why you want to become a hypnotist. As glamorous and exotic as it may seem, hypnotherapy often resembles counselling more than the television representations of hypnotherapy you may have seen. Ideally, if you want to become a hypnotist you will have undergone hypnotherapy prior to making this decision –that way you will know exactly what is involved: If excitement and scientifically unfeasible occurrences are what you are after then hypnotherapy is not for you. The first thing to remember is that hypnotherapy works with the mechanisms already existent in the subconscious mind –you will not perform miracles, but merely work with the forces dormant in the imagination of your patient.
Finding an Accredited Course
The only way to ensure the soundness of a training course, or of a hypnotist, is to seek a course accredited by a reputable boy. The only problem here is that such bodies are not regulated! The only way to trust a particular body is going on their reputation – and every individual body will claim their own supporters. Seek first a therapist you trust and respect, and ask them which body and course to they trained under. If in doubt try these three for starters: The National Council for Hypnotherapy (NCH), The General Hypnotherapy Standards Council (GHSC), The Hypnotherapy Association (HA). Please note that this selection in no way constitutes the best, but merely three of those that are well established and trusted.
What Qualification to go For?
Be wary of qualifications such as diplomas – whilst good courses often accredit their students with Diplomas, bad ones can also do this. Also not that there is no such thing as a B.A. M.A or PhD in hypnotherapy. Any therapist who puts such letters after their name have probably gained qualifications in entirely different fields. It may be that their qualifications are based in psychology, but don't feel that you need such qualifications, and don't be caught in the trap of reeling off qualifications if they are not directly relevant to your practice (when you have trained).
Ultimately, there are a myriad of courses to go for – classroom based, one to one, online, distance learning, and so on. Please be aware that the best courses are those that involve face to face practice: Online training may not provide you with the human contact and practice skills needed to go out and practice hypnotherapy in the wider world. However, with so many courses to choose from, and with the demands placed on out lifestyles ultimately you choice will have to based on your conscience and your circumstances.
You might also like...