Past Life Regression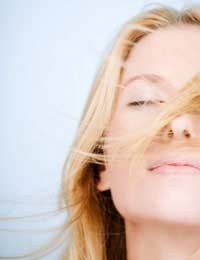 Past life regression is an interesting aspect of hypnotherapy work in which some therapists choose to specialise. Indeed if it is an area that interests you, there are directories of practitioners who mainly focus on past life regression.
What Is Past Life Regression?
Past life regression is a treatment where the client is guided to retrieve a past life experience. During the regression, the therapist will talk to you asking you questions to place yourself in the experience. You will for example be asked to describe what you are wearing, whether you have a name, what you are doing and other details that characterise the scenario you are in.
You will then be guided to the most significant event in that life. This might be a traumatic event, or an incident from which there is some learning to be had. The regression will usually end with a visit to the time of death for the purpose of reviewing that lifetime and for healing on a physical or emotional level. You will then be brought back to the present time with any knowledge and understanding you have gained.
Why Do Past Life Regression?
Sometimes a person wants to experience a past life regression out of interest. Perhaps that person has a belief system that incorporates the notion of reincarnation. Sometimes a therapist might suggest it believing that your current symptoms might best be helped in this way. Occasionally, during the course of hypnotherapy work a client will spontaneously experience a past life. If this happens, the therapist will simply work what occurs.
Do Past Lives Exist?
This of course is a question to which no one has a definitive answer. In some cultures, reincarnation and rebirth are part of the belief system. However, it is not necessary to have a belief in past lives in order to benefit from past life regression. There are many past life regression therapists who themselves do not necessarily believe in past lives. Many theories have been put forward to explain the phenomenon of past life regression. Some people believe that during past life regression the individual is accessing what the famous psychoanalyst Carl Jung referred to as the collective unconscious. The collective unconscious embodies the notion of a repository of all human experience. The idea is that the individual may then be retrieving a story that mirrors his own problems. Others believe that the story relates to ancestral memory, in other words the story that unfolds relates to an ancestor's life. Yet others believe that the story is simply made up by the unconscious mind.
Whichever if any of these is the truth is really not important. There are many stories of individuals being relieved of long-standing or intransigent symptoms through past life regression. These include headaches, neck pain, skin problems, phobias and many others.Not everyone who undertakes past life regression experiences a traumatic past life.
Sometimes the opposite is true. In these cases, an individual may even gain information about skills and abilities they previously exhibited, and feel their life enriched as a result.
There is no doubt that past life regression can bring a great degree of understanding and healing. Whether or not you believe in past lives, the story that unfolds can bring tremendous understanding of your current life and your behaviours and motivations.
You might also like...