Using Hypnotherapy to Overcome Nerves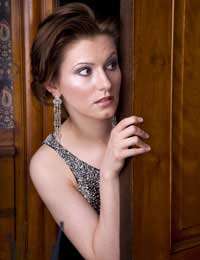 It would be wonderful wouldn't it, to go through life never feeling nervous or anxious about anything. Of course everyone experiences these feelings at some time or another and how they are handled can influence your experience of life.
Feeling Nervous
What kinds of things make you anxious or nervous? Is it going to a new place, speaking to strangers, going for interviews, walking into a crowded room or something else? Virtually any situation can elicit nerves or anxiety in someone.
In all cases, it is not the situation itself that is causing the feelings. Rather it is the thoughts you are thinking that are arousing the emotions. Usually when we feel nervous about a situation, we are imagining a negative outcome. The person who fears public speaking sees himself bungling his presentation. The person who is nervous about a social event sees themselves being uncomfortable and tongue-tied. Underlying all this, a thought process is running which may include negative assumptions about your abilities.
Of course there are things in life it is better to be cautious about. Walking alone in a dangerous neighbourhood in the dark is not sensible. For some people however, nervousness impacts on their life in a more general way. People who would describe themselves as nervous might avoid situations and activities in order to maintain a level of comfort. Trying new things might be unthinkable. You may feel that you are not fully experiencing life.
Where Do These Feelings Come From?
There are many reasons why people become anxious or nervous. You may have had parents who themselves were cautious and you absorbed their way of being. They may have feared for your safety and inculcated the notion of fear around certain activities. You may have grown up in an unstable family situation which left you feeling insecure. Some people were bullied as children or teenagers and therefore lived with anxiety on a daily basis, an anxiety that has stayed with them. Others simply didn't receive enough support or encouragement.
Overcoming Nerves With Hypnotherapy
Hypnotherapy is an excellent treatment to use for overcoming nerves. The reasons why you feel the way you do may be out of your conscious awareness. Even if you do know the contributory reasons, you may have lost touch with the feelings around those events or not have had the opportunity to resolve them. Hypnotherapy can work with those things that are out of our conscious awareness. This is because when you are in a hypnotic state, you have access to this unconscious material.
Many techniques are available to your hypnotherapist to help you with overcoming your nerves. Apart from helping you resolve any old emotional issues that may be at the root of your nerves, new messages about yourself and your abilities can be installed.
You may well be taught self-hypnosis so that you can continue the process of giving yourself positive messages. You may also be encouraged to use your self-hypnosis time visualising yourself in different situations feeling calm and confident.
Whatever your needs and whatever your goals for therapy, treatment will be designed specifically to you.
There is no need to suffer with nerves. Imagine how different things could be for you. With a bit of hypnotherapy treatment, you could find yourself wondering why in the past, things ever bothered you the way they did.
You might also like...
I have already failed my driving test 3 times because I'm so nervous as son as I sat next to the driving examiner . Also having a hard time to remember details ( especially remembering dates)what I read and failed a written exam.
Mary
- 24-Mar-18 @ 1:30 AM