Performance Anxiety: Public Speaking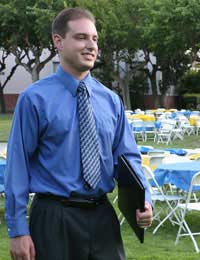 Many people consider being asked to speak in public their worst nightmare. In fact it is said that most people fear public speaking more than death itself. More and more people are being required to give presentations either as part of their jobs or studies.
Why do people fear speaking in public so much? Anxiety about public speaking appears to revolve around being the focus of attention and being judged. For many people, public speaking invokes the fight/flight response with its symptoms of a nervous system in high alert; sweaty palms, shaky voice, butterflies in the stomach, nausea and palpitations. This means that a strong desire to get out of the situation can arise, and indeed many people become very creative at finding ways to avoid public speaking.
Preparation
Of course whatever method you use to overcome your performance anxiety, good preparation beforehand is a vital factor. This may include having prompt cards available outlining the salient points you want to make. Some people think that when they are speaking they should be word perfect and never pause, but if you are nervous it's easy to lose your train of thought. In fact, even confident speakers lose their thread sometimes and have to pause to collect their thoughts, prompt cards are great for giving you that keyword to get you back on track. It is also quite normal to pause when you are speaking.
Interpreting Symptoms
One of the first things to realise is that the symptoms you associate with fear of public speaking are in fact also the indicators of excitement. Think about it. How many times have you been really excited about something and experienced palpitations or sweaty hands, or been unable to eat because of it? Same symptoms, different interpretation. Starting to see the symptoms in this way can be enormously helpful.
It is not the situation itself which is causing your fear. If you are nervous about public speaking, you will be thinking negative thoughts and creating unpleasant pictures about it. It is these factors which are stirring up the emotions of fear.
Hypnotherapy and Public Speaking
When you seek help with public speaking through hypnotherapy, your hypnotherapist will want to know what you want to achieve. Sometimes people's expectations can be unrealistic in that they will only accept doing it perfectly. This is an unnecessary pressure to place on yourself and really comes from the fear. Some people accept that they will be nervous but want to feel relatively in control.
There have been many times in your life when you have been successful. Bringing these feelings forward for you to tap into when public speaking can be very helpful. Using some action you will be engaging in as a cue for you to feel calm and in control is another technique commonly used. Giving you an abundance of suggestions to direct your focus away from yourself and your feelings, suggestions to speak easily and effortlessly and any other suggestions specific to you can also be part of treatment. You may also be taught self-hypnosis so that you can imagine yourself giving your presentation in the way you would want. Once you have had a relatively good experience of speaking in public, you will feel much better about it the next time.
Just remember that performance anxiety and being nervous is extremely common. Remember also that by overcoming it, you will feel a great sense of achievement. That alone should be enough for you to seek help with hypnotherapy.
You might also like...