What Are the Physiological Effects of Hypnotism?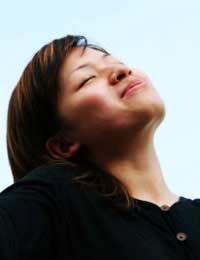 Q.
What are the physiological effects of hypnotism? Can it be used to perform the seemingly impossible?
(E.G, 20 February 2009)

A.
Hypnosis is a natural form of deep relaxation that can be facilitated by a qualified therapist, or self-administered, through a series of self-hypnosis procedures. It is a simple method of allowing the mind and body to alter state so that you are freely open to suggestion. Hypnotic induction can help identify issues and concerns, as well as create an opportunity to explore possibilities.
How Effective is Hypnosis?
As with any form of therapy, hypnosis is only as effective as the individual experiencing it allows it to be. Being open to using hypnotherapy, as a means of providing clarity or identifying and improving issues and problems, will allow the individual to create space in their mind for suggestion and positive affirmations. Being in a wakeful state of focused attention does not however, mean that you lose the ability to think for yourself. Should you need to you are able to release yourself from this state simply being opening your eyes.
By allowing your mind to relax however, you are welcoming guidance from another person or giving permission for self-administered suggestion.
Using Post Hypnotic Suggestion
During a session of hypnosis a therapist can plant the seed of suggestion, which can be explored at a later period of time. This can be used to help the individual overcome addictive behaviour patterns and rehabilitation.
Physiological Effectiveness
Hypnosis is a useful tool for pain management and can effectively reduce cravings and addictive patterns. Because it is an easy to administer procedure hypnotherapy is encouraged in the treatment of many physical and psychological problems. There are no deep or long-lasting side effects either, which promotes the relaxation techniques even further. Understanding that the barriers to effectiveness are predominately self-imposed will allow an individual to identify if hypnosis would be a treatment that would create the sort of positive changes they are looking to make.
Psychophysiological Effectiveness
Some physical problems can also be effectively controlled through the use of hypnosis. Patients suffering from ailments of the heart, liver and stomach, as well as chronic illnesses such as cancer, arthritis, stroke and multiple sclerosis can all benefit from hypnosis in some way.
You might also like...
Can it break my habit and help me with my marriage
Lshyork
- 9-Jul-19 @ 6:03 PM
Using hypnosis videos on YouTube, which are very effective by the way, I often have a burning sensation on my skin which is most noticeable down both arms and hands. Not painful, but the feeling is present for maybe half an hour after awakening. Any ideas?
Chillops
- 1-Jul-17 @ 4:13 PM