How To Stop Procrastinating & Get Motivated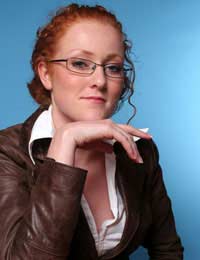 Are there some goals you want to achieve in your life? Do you set yourself objectives at the beginning of the year with great enthusiasm only to find they are still left undone at the end of the year? Do you miss deadlines or find yourself cramming at the last minute?
You are not alone. Sometimes unavoidable life events get in the way of our completing tasks or goals. Sometimes we get in our own way. We put it off until tomorrow; we lose sight of the inherent rewards in getting something done. In short, we procrastinate. This is not to suggest of course that you should live your life in a goal-oriented, driven way. A well-balanced life needs to have joy and pleasure in it. Most people however also feel good when they stretch themselves.
Think back to a time in your life when you went after something and achieved it. It doesn't have to be anything huge. Close your eyes now and just recall that moment of achievement. Really savour it. Get into those good feelings. Now think about how you felt when you decided on that goal and the steps you took to achieve it. Maybe you had obstacles to overcome and you feel good about having worked through them.
It's important of course that the goal you have is one you really want to achieve. Sometimes people strive for goals which are someone else's dream for them. This is obviously quite demotivating.
What Is Procrastination?
The word 'procrastination' comes from the Latin word 'procrastinatus'. 'Pro' means 'forward' and 'crastinatus' means 'of tomorrow'. Most people procrastinate at some time or another to some degree. Procrastination is problematic when it causes stress, unfulfilled ambitions or creates further problems.
There may be many reasons why a person procrastinates including anxiety around the completion of the task, low self-esteem and perfectionist characteristics. Very often the person who procrastinates is easily distracted and will engage in other less important activities to avoid getting down to the task at hand. Sometimes having deadlines to meet can produce anxiety and leads to procrastination. Some people simply do not attach any great importance to goals or tasks preferring to put pleasure first. This latter category generally does not seek help.
What Can Be Done?
Where procrastination is a result of self-esteem or anxiety issues, hypnotherapy can be enormously helpful. As with any client, an initial consultation will look at how procrastination affects you, its impact on your life and what might have led to this state of affairs. It is likely that you have taken on beliefs about yourself and your abilities or about the nature of the world itself that are interfering with your self-motivation. There may have been incidents whilst you were growing up either at home or at school that need clearing up. Perhaps they have left you with doubts about your ability to achieve things. As well as helping you to work through old issues, hypnotherapy can help you alter your thought patterns about yourself, your worth and your abilities.
When we are motivated, our energy seems to flow easily. There is a lightness about working towards goals and completing tasks. That is how it should be and this is what you can achieve with hypnotherapy.
You might also like...