A Master Hypnotherapist - Milton Erickson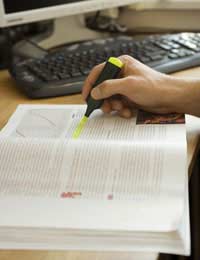 During the 20th century the psychotherapeutic discipline of hypnotherapy evolved dramatically. This is in large part due to the influence of Milton Erickson.
Credentials
Milton Erickson was born at the turn of the 20th century in Nevada, USA. Erickson trained as a doctor and then as a psychiatrist specialising in family therapy and was a fellow of the American Psychiatric Association and the American Psychological Association. He also established the American Society for Clinical Hypnosis.
Early Life
In his early years, Erickson appears to have had certain challenges to contend with. Born into a farming family, he failed to talk until the age of 4, and as a schoolboy, he was found to be dyslexic. Erickson describes how he had difficulty in distinguishing a '3' from an 'm', and how appreciation of the difference between the two came to him in what he described as a blinding flash of light. It appears that Erickson frequently experienced understanding in 'a blinding flash of light'.
At the age of 17, Erickson contracted polio and doctors feared he would die. It was during his long recovery that he realised he would not be physically able to become a farmer. He decided instead to train as a doctor. He remained bedridden and unable to speak for some time. Immobilised in this way, he whiled away his time observing the behaviour of his family members and became fascinated by body language and tone of voice. He noted that non-verbal language often belied the words people spoke. Later, observation of his patients' body language became central to his treatment of them.
Erickson effectively taught himself to use his body again. No doubt the intense focus required to do so coupled with his observations of others, contributed to the deep understanding of human behaviour that characterised his treatment methods.
Erickson's Contribution
Classical hypnotherapeutic treatment at that time was authoritarian and direct. Erickson felt that this approach led to resistance in the patient. He developed a much more permissive and indirect style, which included storytelling, metaphors and puns. His style of constructing hypnotic suggestions has been described as 'artfully vague'. Rather than delivering directive instructions, the Ericksonian suggestion allows the patient's unconscious to realise its goal in its own way. For example, "you will stop smoking" is commanding whilst, "you can become a non-smoker" is more permissive and suggestive of the client's innate ability to stop smoking.
Erickson also emphasised the importance of rapport building in treatment. Transcripts of Erickson's work show that he was a master at this, he would make copious notes about his patient to endeavour to enter their reality, one of the ways in which he did this was through utilisation. He believed that the way to lead a patient to change was to utilise whatever behaviour they brought. Here is a vivid example that illustrates this point.
At some time in his career, Erickson worked in a psychiatric hospital where there was a patient who thought he was Jesus. One day, Erickson approached him and said, "I understand you are a carpenter". The patient could not deny this fact. Erickson told him he had a project that needed the patient's skills and set him to work making a bookcase. The story goes that the patient's recovery began at this point.
The Later Years
At the age of 51, Erickson contracted polio again and experienced a great deal of pain. He was confined to a wheelchair and declared that it would take him roughly an hour a day using self-hypnosis to alleviate the pain. His personal disability became a learning experience, and he developed many ways of helping others deal with chronic pain.
His Legacy
Erickson's work attracted the attention of many other interesting figures. In the 1950s, the anthropologist Gregory Bateson invited him to collaborate on an extensive research project on communication. Later, he was observed in his work and interviewed by Richard Bandler and John Grinder. These two sought to model the work of some of the greatest known therapists in order to devise a therapeutic system comprising the best change technology available. The system that evolved from their work is known as Neuro-Linguistic Programming. Erickson went on to teach his methods, and his seminars continued until his death in 1980.
A brilliant mind, a great observer of human nature, Erickson's contribution to the world of therapy and particularly hypnotherapy is undeniable. His methods are taught in practically every hypnotherapy school today. Indeed, some therapists refer to themselves as Ericksonian hypnotherapists confining their work almost exclusively to his methods.
You might also like...