Treating Irritable Bowel Syndrome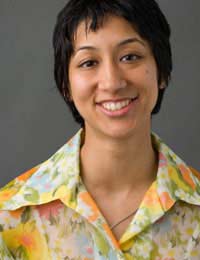 Irritable Bowel Syndrome is an unpleasant condition that affects as many as 1 in 5 people at some time during the course of their life. Much research has been carried out on the effects of hypnotherapy on IBS which is now often the treatment of choice.
What Is IBS?
IBS is usually a condition of the large intestine (colon) although it can affect other parts of the digestive tract. When digested food reaches the colon, water is extracted from it so that a stool forms. This is the matter to be expelled from the body. The stool is moved along the colon by peristaltic action - contractions of the colon. In IBS, these contractions do not occur rhythmically.
A diagnosis of IBS can only be made by a medical professional. IBS seems to affect women more than men, and is most common in the 25 to 40 age group. Symptoms might include:
Constipation and/or diarrhoea
Bloating
Abdominal pain
Flatulence
Back pain
It is associated with emotional upset, stress or anxiety although in a few instances onset follows a severe infection.
Symptoms vary in intensity from person to person. Sometimes an individual will have warnings of an attack and sometimes not. Thus, anxiety and stress can bring on the symptoms as well as perpetuate them. In some cases, a person will avoid certain situations for fear that their symptoms will come on.
Generally, an individual with IBS will seek to manage their symptoms through their diet. Many find that exclusion of certain foods, reduction of caffeine and alcohol and the inclusion of other foods helpful. A good nutritionist will be able to help you here. Sometimes medication to reduce spasm in the gut is prescribed.
Hypnotherapy for IBS
There are many approaches a hypnotherapist can use to help you with your IBS. When you go to see a hypnotherapist, they will spend some time taking what is known as a case history. They will want to know such things as what was going on in your life around the time it started, or 6 months or so before it started. This is because there is very often a precipitating event. They will also want to know which of the symptoms listed you experience and in what ways your life is affected. Some people for example also experience insomnia. They will also want to know what makes it better and if anything makes the symptoms worse. They will also want to know if there is anything you avoid doing because of it, and what your goals are in terms of treating your IBS.
Once your hypnotherapist has this information, they will be able to devise a treatment plan with you. If pain is an issue, there are a variety of techniques you can be taught in order to manage this. You may already be doing something that helps which your hypnotherapist can work with you to potentiate. You will very likely be taught self-hypnosis so that you can work with boosting your feelings of being able to cope and generally feel calmer. If confidence is an issue, your hypnotherapist will work with various techniques to boost it.
It has also been found that using imagery can have a direct influence on the working of the bowel. Your hypnotherapist would discuss appropriate imagery with you and how to use it in self-hypnosis.
Very often those with IBS respond very rapidly to hypnotherapy treatment. If you are suffering with it, consider hypnotherapy treatment. Relief from Irritable Bowel Syndrome is possible.
You might also like...