The Mind/Body Connection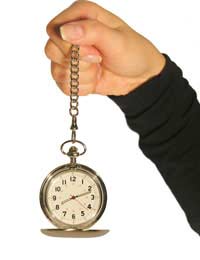 In relation to health and healing the idea that the mind and body operate as a unit is still gaining credence. For those of us brought up in the age of modern medicine, this notion can turn on its head everything we have ever learned or understood about illness and disease.
Modern Medicine
In modern medicine, the body is parcelled up and each part treated as a separate unit. Thus, a hospital will have an Ear, Nose and Throat Department, a Genitor-Urinary Department, a Neurology Department, and so on. Disturbances deemed to relate to the mind will be treated by the Psychiatric Department.
The history of the development of modern medicine is largely responsible for this. The desire to understand the body and find methods of healing led to the study of anatomy. A Greek doctor by the name of Galen was one of the first proponents of dissection of the body as a means to understanding its workings. As a result of being allowed to dissect human bodies, the English doctor William Harvey discovered the circulation of the blood. Various wars have provided doctors with the opportunity to find new ways of treating wounds, innovative surgical techniques, and how to prevent infection and possible subsequent death. These discoveries naturally filtered into general medicine.
By the 18th and 19th centuries, interest was being taken in the link between germs and disease. Following Louis Pasteur's work on germ theory, the Prussian physician Robert Koch discovered the germs responsible for a variety of common diseases. More recently, modern medical treatment has gravitated towards the use of pharmaceutical drugs targeted at specific conditions within an organ or physiological system.
The Placebo Effect
Notions around healing are however changing both within the medical profession and outside it. When drugs are trialled, there is always a control group that is given a dose that does not contain the drug being tested. This is known as a placebo. It has been noted that frequently a proportion of these patients respond positively. It is posited that the belief they may have been given the therapeutic drug causes these patients to produce the chemicals in their bodies that make them feel better.
Conversely, it has been noted that response to stress can adversely affect the functioning of the immune system. Most people have experienced catching a cold after a period of stress. Long-term exposure to stress can lead to more serious illness. Those who work with cancer patients have concurred that in a high proportion of cases, there has been a loss or exposure to a major stress within the previous 18 months.
Body Talk
Many practitioners within both the traditional and alternative medicine fields have recognised that we use statements relating to our body state to indicate our feelings. Thus, we might say something or someone is "a pain in the neck". We use many such statements. We might talk about not being able to "stomach" something or use the word "gutless" in relation to someone.
The writer Louise Hay in her book "You Can Heal Your Life" stated that each part of the body responds to quite specific emotional states. According to Hay, dysfunction in a particular part of the body indicates some unresolved or current emotional issue. Thus, if you have a shoulder problem, you might ask yourself whether you are "shouldering" too much responsibility.
What Is The Mind?
Most of us tend to think of the mind as being part of our physical brain. Owing to the way in which the body has been studied in units, until relatively recently scientists also thought this. This notion was turned on its head by the discovery that endorphins and similar chemicals, which have a large bearing on our emotional states and were traditionally thought to reside only in the brain, are found throughout the body. Effectively, the mind is in every cell of the body. Indeed, it appears that there are receptors for most types of chemicals the body produces in every cell. The scientist Candace Pert who wrote "Molecules of Emotion" says that this means that between them, the chemicals of the body form a "psychosomatic communication network".
Science is now beginning to prove what various healing modalities have known for a long time; that the mind and body work together. Hypnotherapy has a history of recognising this phenomenon. Thus, many supposedly "physical" conditions respond well to hypnotherapy. In the case of Irritable Bowel Syndrome, hypnotherapy is very often the treatment of choice.The importance of this understanding of the body/mind connection cannot be underestimated. Knowing that your physical condition may have a psychological component means that you can begin to participate in your healing. Hypnotherapy is an ideal therapeutic choice.
You might also like...