Treating Tinnitus With Hypnotherapy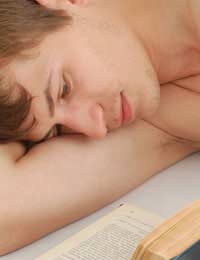 The word tinnitus comes from the Latin word 'tinnire' which means 'to ring'. Anyone who suffers from this condition will tell you how unpleasant it is.
The Symptoms
Many people who have tinnitus describe it as a ringing in one or both ears. Other people experience it as a whining, buzzing, humming, hissing or some other distressing sound. Experience of the sound can range from a background noise to a level where other sounds are drowned out. In extreme cases, tinnitus can interfere with a person's sleep, normal daily activities and the ability to engage in quiet pastimes. This in itself can cause a significant amount of psychological stress.
Causes
There are many different causes for tinnitus but it most often results from hearing disorders. It can also appear after an infection. The most common cause occurs when hearing has been damaged by exposure to excessive noise. It can also be associated with age-related hearing loss and Meniere's Disease. Certain drugs which are ototoxic can also be linked with tinnitus.In a percentage of cases, there is no known cause for the symptoms although the development of tinnitus has occurred after a period of depression or stress. It is also apparent that the symptoms are exacerbated by emotional stress.
There are a variety of treatments available although not all are either appropriate or successful in all cases. Your doctor or specialist may suggest one of these to you.
Treatment by Hypnotherapy
If none of the medically-based treatments works for you, hypnotherapy may be another alternative to consider. In cases where there is no known reason for the symptoms, it may be necessary to take you back to the time just before the tinnitus started in order to see if there was an emotional trigger. If there was, reviewing the matter and satisfactorily releasing any unresolved emotion can help enormously.
One of the major ways in which hypnotherapy is used to help you with tinnitus is by realising that you can learn not to notice the bothersome sound so much. We naturally tune out sounds, so you can learn to invoke that ability where it is needed. You can also learn to manipulate the sound itself so that you could change its nature and pitch and thus tone it down.
Self-Hypnosis
You will be taught self-hypnosis so that you can habituate yourself to calling on your ability to not notice the sounds so much. Since tinnitus is exacerbated by stress too, you can learn to use self-hypnosis to strengthen yourself to deal more calmly with stress, and to insulate yourself against stressful situations.
Milton Erickson
There is a well-known story told about the famous psychiatrist and hypnotherapist, Milton Erickson. As part of a treatment for a woman with tinnitus, Erickson told her a story in which he describes having stumbled on a boiler factory as a student. The noise inside was intense and he found himself unable to hear what anyone was saying. He asked to be allowed to spend the night there for research purposes. On waking in the morning, he found he could hear what everyone was saying. He realised that as he slept, he had been able to blot out the noise of the machines. He went on to encourage his patient to do the same, and to trust that her body could do that automatically.
Hypnotherapy is not a cure for tinnitus. However, many people have had remarkable relief from their symptoms and a realisation that they can have some control over their experience.
You might also like...