Reducing Your Weight With Hypnotherapy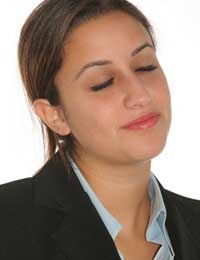 At some time in their lives most people want to lose weight. For some, it is the few pounds put on during a good holiday. For others however, losing weight and keeping it off can be more of a challenge.
Diets
Generally, finding a diet that works for you will be the first option you consider. Sticking to a diet can be demanding. Very often you have to deal with feelings of deprivation. Once the desired weight has been achieved, you may find yourself going back to your old eating habits only to find yourself putting on the pounds again. Thus, a cycle of yo-yo dieting begins and is a typical scenario.
Overeating
Unless a person has a recognised metabolic dysfunction, weight gain always happens because more calories are being ingested on a daily basis than are being expended. Some people are just not aware of how much they are eating. Keeping a food diary for a week can show you. There will always be reasons why you overeat which you may or may not be consciously aware of. You may have established your triggers for overeating long ago, patterns that are now established at an unconscious level. That is why despite your best intentions, your old eating habits tend to re-establish themselves.
Triggers for Overeating
There are a few common causes for overeating. You may be eating to reward yourself. This might take place on a daily basis. You may treat yourself to a particular food when you get home from work as a reward for getting through the day. There may be other instances when you reward yourself with food. This behaviour is very often established in childhood with a parent rewarding your accomplishments with a food treat.
You may eat when you are emotionally upset. This is a common reason for overeating. In this case, eating becomes a distraction from the unpleasant feelings, or a way to try and minimise them. You may overeat when you want love. It may be the loving attention of someone else you really crave.
You may have been given all sorts of messages about food as you were growing up, even that it is healthier to carry a few extra pounds. Large helpings of food at mealtimes may have been a caretaker's way of showing their love for you. Some women have a mother who is obsessed with their own weight. These mothers often put their children on diets when they are young, and cast a critical eye over their body shape as they become teenagers and young adults. These daughters can then grow up with an unhealthy relationship to food, and putting on weight can become a rebellion against the parent.
Hypnotherapy Treatment
There are several ways in which treatment with hypnotherapy can be useful. It can help you discover your particular reason for overeating. In some cases, there can be unresolved issues from childhood that are causing a person to use food as a coping mechanism. Once you know why you overeat, you are much better equipped to deal with it. This might mean establishing new and healthier habits. For example, if you overeat when you are bored you might choose to engage in a hobby, or go for a walk or to the cinema instead. Hypnotherapy can help you lay down these new behaviours so that they feel natural. There may be certain foods you want to cut out of your diet, or an exercise regime you want to put in place.
In order for you to move on from your old reasons for overeating, you may need help with confidence-building or self-esteem issues. A good hypnotherapy programme will be tailored to your needs. You are likely to be taught to see yourself looking thinner. Some people have a piece of clothing they really want to wear again. Being able to visualise yourself wearing that outfit can have a powerfully motivating impact on you.
Everyone feels better in every way when they have control over their eating habits. Putting food in its proper place in your life frees you to put your energy into other matters. It also takes the guilt out of eating so that it becomes a truly pleasurable experience.
You might also like...