Can Hypnosis Help with IVF Treatment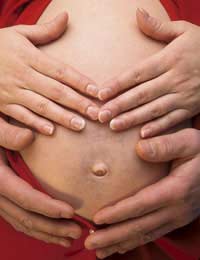 Infertility amongst couples is a major problem which affects thousands of people at any one time. Many of those people now seek help, and whilst it is inadvisable to approach any but the most trusted of medically proven methods in order to achieve successful fertilisation, hypnosis has been proven by one study to help with the chances of fertility. This study does, however, have its detractors, although it must be stated that those detractors cannot disprove the effectiveness of hypnotherapy for those undergoing IVF, and certainly no negative effects have been reported.
If you are seeking to become pregnant the choice over whether to combine Hypnotherapy with IVF (or 'in vitro fertilisation') is one you must take alone, or with your partner. If you are inclined to believe in the positive effects of hypnotherapy in general, this is a course you may well wish to consider as part of your infertility treatment..
How Hypnosis May Help
The principle study of the effects of hypnosis on the effectiveness of in vitro fertilisation, which were presented in 2004, found that women who underwent hypnosis as part of their treatment were twice as likely to conceive as those who did not.
It is argued that women who are more relaxed may be more likely to conceive as fertility depends on the successful transfer of the embryo to the womb. This transfer cannot occur if the womb is under physical strain or contraction.
The role of the hypnotist is therefore to encourage a positive mental attitude at a time that can be fraught with anxiety. A number of methods are used to encourage the patient to relax the mind and encourage the body to accept the treatment.
Some put the results purely down the effects of relaxation, whilst others would argue that the role of 'suggestion' may have a subconscious effect in altering the bodily state itself. It is unclear whether this is true and whether other methods of relaxation that do not involve subconscious suggestion, such as some forms of meditation, may be equally effective in lowering stress and enabling a more successful embryo implantation.
Criticisms
The main objection to the 2004 study is that, of those that did not undergo hypnosis the average patient had been trying for pregnancy for over 7 years, whereas of those that underwent hypnosis the average had tried for just over 4 years. Generally, it is considered that chances of becoming fertile through IVF lessen the longer one tries. However, this should not discourage people considering hypnotherapy, as the results for the group undergoing hypnosis were in any case very strong.
General Hypnosis for Pregnancy and Childbirth
Hypnosis and other methods of relaxation, such as meditation, are considered of help during the pregnancy period. Self Help C.D.'s are available (as they are for those undergoing IVF), although if you have no experience of hypnosis and hypnotherapy it may be best to approach a certified practitioner with experience in this field, if possible. Self hypnosis has no proven reliability for pregnancy in general, or for IVF, although as relaxation is definitely beneficial it does follow that effective self hypnosis can be useful.
'Natal Hypnotherapy' aims to help you relax prior to childbirth and deal with difficult emotions, as well as physical discomfort. Courses are available to suit everyone's needs, including those expecting twins and those preparing for a home birth or a caesarean.
You might also like...