The Benefits of Using Hypnosis in Childbirth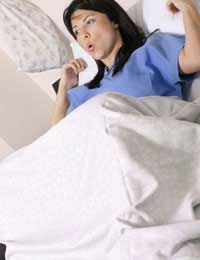 Childbirth is one of those areas where women are recognising more and more the benefits of learning self-hypnosis techniques to manage pain during labour and enhance their experience of giving birth. Very often women feel they are not in a position to manage their birth process because they are at the mercy of their bodies.
Labour
Traditionally women associate childbirth with intense pain and of course for many women this has been the reality. The interesting thing to know is that research has found that pain largely occurs in the presence of fear and tension. One of the best things you can do for yourself to reduce fear is to learn exactly what is going on in your body when you give birth. There are many publications that will tell you exactly how the body prepares itself for the experience. You will soon see that your body is beautifully designed to give birth.
Natural Painkillers
During labour, the body releases endorphins into the bloodstream. These are hormones that have a painkilling and tranquillising effect. They are released throughout labour. Unfortunately, stress hormones released when experiencing fear block the secretion of endorphins.
Reframing
Realising that your body is perfectly equipped for the birthing process goes a long way towards beginning to view the birth process differently. Some women prefer to think of it as the release of their baby. Many women prefer to use the word 'surges' instead of 'contractions' when referring to the work of their body during childbirth. This has a very different connotation. Armed with knowledge and self-hypnosis tools, you can begin to reframe the experience in this way.
Self-Hypnosis and Relaxation
By learning to relax deeply through self-hypnosis, you will have this tool to use during labour. Apart from learning to relax each part of your body, imagining yourself in a place where you can relax completely can help dramatically. Many women report being able to enter deep states of relaxation when giving birth.
If you have a partner or someone else who is going to be present at the birth, it is a good idea to work on these relaxation techniques with them. During the birth, it might be helpful for them to be able to talk you into relaxation. Having practised with you, they will know exactly what works for you.
There are other techniques a hypnotherapist can teach you. One of these is known as 'glove anaesthesia'. Here you learn how to create a sensation of numbness in a hand that you can transfer to another part of your body. This is another useful way to be able to manage the sensations of giving birth.
Other Fears
You may have fears that are feeding into your anticipation of the birth. These may include expectations of what the birth experience is like, past birth experiences, fears about your ability to be a good parent, perceived loss of independence, financial fears or how the arrival of a child might affect your relationship with your partner. Your hypnotherapist would be able to help you release these fears.
More and more women are realising that childbirth does not have to be accompanied by hours of agony. Indeed, many women who use self-hypnosis techniques experience giving birth as a serene and calm experience. It appears also that use of these techniques reduces the number of hours spent in labour, and the incidence of complications.
You might also like...