Dealing With Pregnancy Sickness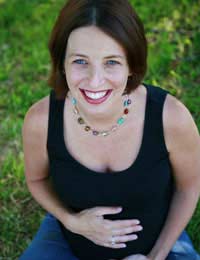 Nausea and vomiting are some of the more unpleasant symptoms associated with pregnancy and are thought to be experienced by the vast majority of pregnant women. Traditionally referred to as morning sickness, a percentage of women find they experience it at other times of the day too.
Generally, sickness will begin in the early stages of pregnancy and will have run its course by roughly the end of the first trimester. For a proportion of women though, it will continue a while longer. It can be accompanied by oversensitivity to smells and of course disturbed eating patterns.
No one knows exactly why pregnancy sickness occurs. Suffice to say that many changes are going on in the body as well as the psyche. It is perhaps therefore not surprising that equilibrium is disturbed in this way. There is no doubt though that pregnancy sickness is debilitating and anything that can be done to alleviate or get rid of it altogether is very welcome.
Remedies
There are some traditional remedies that most women know of and some lesser known ones that come from alternative therapies. Ginger has traditionally been used to calm the stomach and reduce vomiting. Many women find drinking root ginger as a tea helpful. Eating a few dry crackers before getting out of bed in the morning is said to settle the stomach acids and getting out of bed slowly allows the body to accustom itself to the change in position.
Acupuncture is a treatment that works with meridians that flow to each organ of the body. Pressure applied to certain points on these meridians are said to relieve nausea.
Hypnotherapy Treatment
What do you do though if your symptoms continue or are severe and you don't want to just grin and bear it? Hypnotherapy might not be the first treatment you would think of when wanting to deal with your pregnancy sickness. However, everything that happens involuntarily in your body is controlled by what we call your unconscious mind. Because hypnotherapy is a treatment that works directly with the unconscious mind, we can therefore use it to affect the body favourably. Every aspect of what you are experiencing can be addressed. Individual treatment might therefore be directed at more comfortable digestion, reduced sensitivity to smells, better sleep and general feelings of calmness. Your therapist will probably teach you self-hypnosis so that you can experience deep relaxation with all its benefits on a daily basis.
In some cases, feelings of nausea are exacerbated by emotional concerns. In addition to the changes occurring in your body, you are facing major changes in your life. Worries can include financial ones, ambivalence about being pregnant, deep -seated fears about pregnancy, concerns about the effect of another child on your relationship or existing family unit, uncertainty about the future and so on. When your mind and body are going through major changes, any additional stress or anxiety is likely to make itself apparent in some way. Hypnotherapy can help you work through these.
Of course you want to enjoy every stage of your pregnancy as much as possible. If applying some of the usual remedies to control your pregnancy sickness doesn't work for you, try hypnotherapy. It could make all the difference.
You might also like...