What is Self Hypnosis?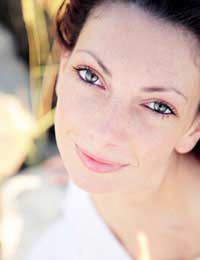 Defined as a heightened state of focus, concentration or awareness, self hypnosis is the naturally occurring trance-like state that opens your mind to suggestion. It occurs by relaxing your body and mind so that you can pay close attention to any suggestions you want to implant in your mind. The relaxed state of the mind will then allow affirmations and suggestions to be programmed, without having to get clearance from the critical process of your mind.
How It Works
Self hypnosis is a powerful mind tool to help you facilitate change through easy access to the subconscious. This is the way subliminal messages travel through our minds and influence our thoughts and actions in a positive manner.
There are many different techniques used to ease the mind into a relaxed state of self hypnosis. Some people begin by imaging themselves in a tranquil natural setting, where they can relax and let random thoughts disperse in their mind. This natural setting allows the mind to gently ease into a deeper and deeper meditative state. Muscles will relax and the body will feel more fluid and light. Breathing will also slow down and deepen, as the tension floats out of the body.
The Power of Self Hypnosis
Self hypnosis is a quick, easy method of teaching your mind how to relax so that you can introduce positive suggestion or affirmations. It can help you reduce, improve and overcome many negative beliefs and barriers and enable you to create positive changes in your life. Self hypnosis also has the power to change the programme in your mind so that you can tackle weight management, confidence issues or help you to quit smoking.
What Happens?
When you have reached a level of complete relaxation and heightened concentration you are ready to implant positive suggestion. This suggestion, or affirmation, cannot be forced into your mind, which means that you have to be open to suggestion. Although your mind is in a deeply relaxed state you are still conscious at all times, and your senses remain fully alert throughout the self hypnosis process. Your mind cannot therefore be tricked or manipulated, and you are in a natural, relaxed state from which you can take instant action – for instance you can scratch an itch or cough – at any moment. You also remain fully aware of external sounds.
Useful Tips
Before easing yourself into a deeply relaxed state it is the ideal time to think about the suggestions you would like to programme into your mind. This could be a simple affirmation that removes negative thinking or a belief, or a positive suggestion that reinforces confidence and goal planning. This short powerful suggestion is then repeated in your mind whilst you are in a state of heightened focus, or self hypnosis.
You can also use the power of suggestion to reinforce positive thoughts, in a highly effective way, by making a tape you can listen to during periods when you want to remain alert.
Being able to use self hypnosis techniques when you most need them is a powerful way of taking control of the changes you want to make in your life. By being receptive to relaxing and opening your mind you are able to create opportunities for positive suggestion to influence your beliefs.
You might also like...