Using Self Hypnosis Deepening Procedures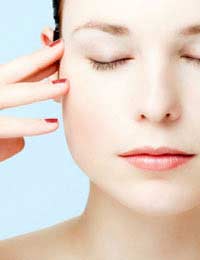 Achieving a hypnotic state can be as difficult or as easy as you want it to be. This is because becoming naturally relaxed, to the point where the mind slips into trance, is controlled by the person being hypnotised and not by the hypnotist. By accepting that your mind knows when to relax into trance all by itself, self-hypnosis becomes possible with ease. Without allowing your mind to relax naturally you will hit a resistance that will halt the relaxation process completely.
What is Deepening?
Deepening is a procedure that allows you to quickly shift from being relaxed to being deeply relaxed. Some people can relax quite easily, whilst for others achieving this level of relaxation requires much more concentration. Relaxation is generally achieved by allowing the body to release tension throughout. Using the Jacobson Progressive Relaxation procedure, which involves tensing each of the main muscle groups in the body for a few seconds, before releasing and allowing tension to disperse, is an easy method of invoking a relaxed state.
In order for hypnosis to be most effective deepening must be achieved. It is what causes the relaxed state to shift into a hypnotic state. Watching out for this to happen will stop it happening as it's like trying to stay awake in order to pay attention to how you fall asleep. If practiced successfully you will not know how deepening is working you will simply feel it.
Let it Flow
Trying to make something happen is something we all do without even thinking about it. We feel that we must always do whatever we can to move things along, instead of allowing it to happen by itself, because this is the way in which we are conditioned to think. Hypnosis however, cannot be forced.
Self-hypnosis is a skill that gets better, and easier, every time you practice. Practicing at the same time of the day helps your mind and body to become accustomed to relaxing more freely. Self-hypnosis practice also requires that you use the power of suggestion to stop yourself from falling asleep whilst trying to get the technique right. Trusting that you will master the skill will enable you to allow it to happen.
Deepening Techniques
Besides the Jacobson Progressive Relaxation procedure there are a number of other effective ways to deepen. The countdown technique is a simple way to relax the mind and body and requires that you count down from whatever number you choose – for instance 100. As you think of each number in turn imagine yourself feeling more relaxed with each count. As you count down from a 100 you may be aware of images or random thoughts floating through your mind. This is normal and should just be ignored, as you continue to relax deeper with each number.
Using visual imagery also facilitates deepening. You may want to relax by picturing yourself descending a staircase or by visualising yourself writing numbers, in descending order, on a blackboard. With each step or number that you think about you must think yourself feeling more relaxed. Whatever positive concept works at deepening for you is worth practicing.
You might also like...