Daily Use of Self Hypnosis Techniques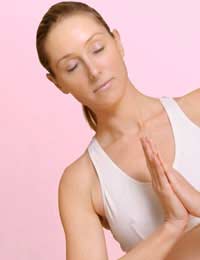 Daily practice of self hypnosis enables us to access our inner self by allowing our mind to maintain a balance and to focus on a positive self. Regular use of meditation and self-hypnosis can also recharge and invigorate and create a more positive self-awareness. Self hypnosis is already proving to be a popular self-development tool and regular practice can facilitate positive changes and controlled focus.
Self hypnosis Uses
Self hypnosis is a practical and useful technique to relax the mind and to refocus concentration and awareness. It is a simple practice that does not, as some people may think, require some form of mystical ritual.
Stress can be managed very successfully by using self hypnosis techniques that aid relaxation. By simply relaxing the body stress hormones subside, as your mind begins to let go of troublesome thoughts and concerns. Improving self-confidence and creating a positive self-image can also be achieved by using self-hypnosis. The powerful and practical relaxation techniques used provide an effective method of deeply relaxing the mind and body. Once this has occurred positive affirmations can then be introduced.
Mood can also be improved, tension can be released and a general feeling of wellbeing is a small part of the many positive benefits of regular or daily self hypnosis. The regular daily practice of relaxation techniques can also effectively help smokers quit their addictive habit.
The Importance of Focused Planning
There is generally a reason for entering a state of focused awareness. Before embarking on a session of self hypnosis it is useful to determine a reason for entering into this meditative state. It may be that an individual wants to focus on building self-confidence, addressing a fear or clearing tension or mood. Carefully planning your self-hypnosis session will allow you to access the ideal script for your reason. A script is the programmed thought or suggestion that your mind will absorb whilst the individual is in a deeply relaxed state of heightened awareness.
Programming Formats
Self hypnosis programs are widely available in CD or MP3 format and provide an easy method of accessing deeper relaxation techniques and methods. A self-hypnosis CD will guide the listener through the sequence of hypnosis, until a focused awareness or trance-like state is achieved. Daily listening can provide the listener with a regular opportunity to relax and emotionally and physically charge their body.
Self hypnosis CDs and MP3s are also accessible by a huge number of people, from all walks of life, which ensures that preconceived ideas of the benefits of hypnosis can be more readily examined and sampled. Listening to a recording also means that self hypnosis can be practiced at any time, and is not dependent on a facilitator being present.
Simple Requirements
All that is required for a session of self hypnosis is a quiet room and sufficient time. A guided self hypnosis CD or MP3 is also recommended for ease of use. For daily self hypnosis it is also useful if you are have a suitable and comfortable chair, couch or bed that can be used. The setting of a regular time for self-hypnosis will also encourage daily application of the techniques.
You might also like...