Self Hypnosis Myths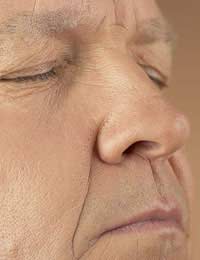 As with most things that do not offer up an easy explanation or answer, self hypnosis is often associated with mis-interpretation and myths. However, it is actually a natural state of deep relaxation that provides a highly effective method of creating positive change. Understanding what self hypnosis is not will enable you to acknowledge the many benefits it provides.
Myth One
It is commonly believed that all forms of hypnosis are the same. However, there are a number of different techniques and methods used to assist you in achieving a heightened state of relaxation, focus and concentration. Self hypnosis enables you to access your mind tools, whenever you wish to reprogramme suggestions or create positive change and balance with affirmations. Using gentle persuasion will open your mind to subtle psychological changes.
Myth Two
Many people believe they cannot be hypnotised. This is generally because they hold pre-conceived ideas of what hypnosis is and what it should feel like. Self hypnosis is simply a relaxed state of heightened awareness, focus and concentration and feels like a subtle shift in the body's balance. You do not feel heavily absorbed in a trance-like state, and neither are you under the power of a hypnotherapist's suggestion. Self hypnosis is a powerful, gentle and natural way of relaxing your body and mind, and allowing positive suggestion to flow through your mind.
Myth Three
Whilst you are in the deeply relaxed state of self hypnosis you remain in total control of your awareness. You remain aware of external sounds and interruptions throughout the process of programming your mind. Your conscious mind remains fully awake and able to monitor your surroundings. During self hypnosis you give your attention to achieving deep relaxation, deepen your breath and opening your mind. You do not make yourself susceptible to manipulation or vulnerable to outside suggestion.
Myth Four
Being open to relaxing your mind does not mean you have a lack of self-control, or are exhibiting any forms of weakness. Being able to focus your awareness is also not something that only mentally challenged people can do. Entering a relaxed, hypnotic state is something that can be done with ease, comfort and by anyone, regardless of age, gender or beliefs. Focusing on controlling the programming of your mind also shows that you are able to control the changes you want to see and experience in your life. In fact, most people demonstrate an ability to explore the natural process of self hypnosis in many common everyday situations and occurrences. For instance, when you find yourself completely absorbed by something you are watching, reading or listening to.
Myth Five
It is not possible to achieve anything suggested to you, whilst you are in a mentally relaxed and focused state of hypnosis, unless you are willing to do whatever is required for you to achieve the suggested goal. In other words the suggestion or a affirmation used during self hypnosis cannot influence your mental, physical, emotional or spiritual beliefs and capabilities. What self hypnosis can do however, is to open up your self awareness so that you are able to introduce positive thought, that can also enable you to deal more effectively with problems caused by issues like anxiety, depression, weight loss etc.
You might also like...