Hypnosis: Five Interesting Facts You Didn't Know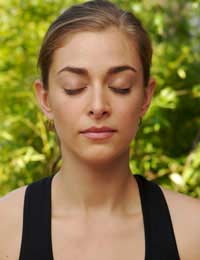 People are generally fascinated by things that challenge their individual way of thinking. Although a great deal has been written about hypnosis it is still a subject that confuses, provokes, inspires and creates a lot of interest. Besides understanding how hypnosis works, and how it can be successfully used in a positive manner, it is also worth learning other interesting facts about this form of therapeutic service.
You Probably Experience Hypnosis Every Day
All hypnosis is actually self-induced. When you sit in front of your favourite TV programme or become engrossed in a good book you are experiencing a hypnotic trance-like state. Holding a baby also produces the same hypnotic feeling, as the child's breathing will quickly synchronise with your own. This gentle, rhythmic experience is what sends babies to sleep after you have picked them up and rocked them in your arms.
Perhaps you have set off on a journey by car, and have reached your destination without paying any attention to the moving scenery, and are surprised to find yourself at the end of the trip. Again you have experienced a mild hypnotic state, as the comfortable movement of the car and the rolling scenery have created a rhythmic experience.
Hypnosis can Eliminate Pain
Being in a mild hypnotic state can relieve the pain from allergic reaction, a burn or insect bite. Influencing your mind in this way controls your body's reaction to the pain and through practice individuals can master the skill of talking to their body, in a way that controls the effect of the condition. You can therefore talk your body into reducing swelling, inflammation or blistering. Hypnosis simply allows you to access your natural healing ability.
It is Impossible to Get Stuck in a Trance
Whilst you are in a hypnotic state you always remain fully in control of your body and senses. Therefore you will be aware of all external sounds and can move your body freely – for instance scratching an itch or repositioning yourself in a seat. Should the need arise you will also be able to come out of the hypnotic state instantly, by simply opening your eyes. Doing this, without counting back into wakefulness, may make you feel slightly disorientated for a few minutes so isn't recommended.
Hypnosis can Strengthen your Personality
Hypnosis can focus on increasing your positive personality traits. It can influence you to become more confident, outspoken, assertive and generally more aware of positive aspects that make you more positive about yourself and your abilities. The power of suggestion can provide a trigger to increasing your awareness of your own personal development. Suggestion can also release negative, and unwanted, behaviour patterns, change emotional feeling and can also improve the way you think.
Hypnosis can Make a Positive Difference
Causes for phobias and fears can be identified and then released by using hypnosis. Once the cause has been identified hypnosis techniques, combined with positive affirmations, can permanently release and remove the fear. In it's place your mind will accept positive suggestion which will enable you to lead your life free from fears.
You might also like...