Using Hypnosis to Get Someone to Like You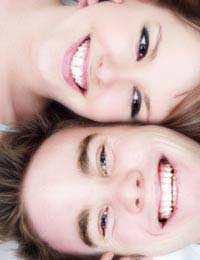 Getting someone to like you is something that we all strive to do. Whether we admit it or not, we all want to be liked for our personality, confidence and looks. For some people oozing confidence and natural charm comes easily, whilst for others it is something they struggle to project. The biggest barrier to our success however, is our own fear. Acknowledging this though will help you identify positive ways of changing the way you interact with other people, and will enable you to look at using new methods of influencing.
How Hypnosis can Improve your Personality
When it comes to communication there is a fundamental process we all follow, which enables us to build rapport and a personal exchange of information with another person. We build on the initial exchange until we move onto developing the relationship with the other person – in a business or personal sense – and this is when we begin to express an interest in wanting the other person to like us. By now your personality and confidence level will be openly on display, and you will begin to concern yourself about whether or not the person likes you.
Hypnosis can take the edge off this concern by helping you to increase your confidence and by projecting a more friendly and empathetic demeanour. Self-hypnosis techniques will boost your self-esteem and the ability to sound more positive. This is done by the power of suggestion and by creating positive affirmations that convince others you that are a wonderful person. The more you use self-hypnosis to boost your confidence and self-belief levels the more positive results you will receive.
The Power of Speech
Conversational hypnosis is the skill of influencing and persuading others to accept what you are telling them. This powerful technique can be used to project a positive self-image and can help you create a lasting good impression. It can be used effectively to persuade another person to change their mood, which in turn changes their thinking and perception.
Mastering conversational hypnosis requires a little practice but can help you dramatically improve the way people react to you. It will also increase your confidence and will enable you to approach people in a way that gets you the results you want. Techniques such as altering your breathing so that it is synchronised with another person will help you increase the level of rapport between you. Mirroring body language also relaxes the other person so that they become more comfortable and open to your verbal suggestion.
Useful Tips
If you want to get everyone you come into contact with to like you here are a few key tips that will greatly improve your chances:
Use the power of positive affirmation, which you can access through a short five minute self-hypnosis session, to increase your self-belief.
Aim to build good rapport by mirroring body language and maintaining eye contact.
Use conversational hypnosis techniques to influence the other person to change their mood.
Continue to use subtle conversational hypnosis techniques to guide and persuade the individual.

You might also like...