The Mace Energy Method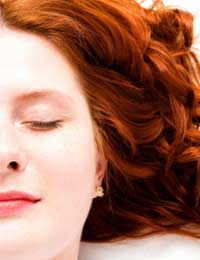 If you have ever wondered why your mind automatically creates an image of whatever object/person/thing you are told NOT to picture in your mind's eye then you are already beginning to question how it is we can control our thoughts and emotional feelings.
Understanding that we each possess the capability to heal ourselves both emotionally and physically encourages us to explore new ways of improving old habits and removing outstanding issues and problems.
What is the Mace Energy Method?
The Mace Energy Method (MEM) is a quick, effective and non-disclosing technique that can identify and instantly improve all kinds of emotional difficulty. It is a direct method of clearing blockages and releasing emotional trauma, and once an individual has explored the therapy with a qualified practitioner they will be able to use the process to change feelings they experience from day to day. In other words, once a problem has been identified and worked on it does not have the power it once had to affect you.
With a practitioner's guidance an individual is able to dissolve negative beliefs within minutes.
What Happens?
Unlike Emotional Freedom Technique (EFT), which requires that you tap on relevant points on the body, Mace Energy Method (MEM) simply visualises the emotion as it was experienced in a past event. By recalling a particular situation you can relive the negative emotion you experienced in the past and then shrink that emotion until in becomes so small that it disappears and no longer affects you.
Instant results can be achieved using this form of therapy. An individual simply needs to be relaxed, with an open mind, and able to visualise memories they want to release. The therapist will ask the person to identify key emotions that they want to address and focus on, and will then direct them to access the feelings and emotions that were originally present.
As with hypnotherapy, the individual is aware of external interruptions at all times, and is able to end the therapy instantly, should they wish to. Because images are visualised in the mind the individual does not have to verbally disclose. They just need to feel the emotion in order to release it.
What Does it Do?
Mace Energy Method healing can help free you from the stress that creates subsequent health, physical and emotional problems. It can also improve the quality of your general wellbeing and can be used to remove negativity from many areas of your life. It can be used to remove stress, anger, depression, compulsive behaviour and low self-esteem issues.
How it can be Used with Other Therapies
This form of therapy can be used in conjunction with hypnotherapy and self-hypnosis techniques, and complements the personal work an individual may do through counselling sessions. Mace Energy Method can also be used by individuals who are on a weight management programme, or by those who are working through addiction therapy. Because MEM is non-disclosing, and only requires individuals attend one or two sessions, it is a very accessible therapy.
You might also like...