The Myths of Hypnosis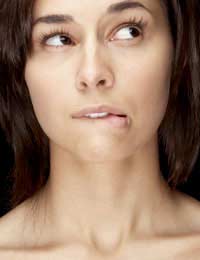 Our thoughts and feelings often determine how much happiness and success we allow ourselves to experience, on a day-to-day basis. Sometimes we may experience a need to replace negative thoughts with a more positive outlook and may decide to achieve this state by using hypnotherapy to explore our minds.
As with any subject that we do not fully understand, hypnotherapy is shrouded by an air of mystery and suspicion, and because of this certain myths surround this focused relaxation technique.
Myth: It Will Control Your Mind
It is impossible for anyone to hypnotise you against your will. You cannot be forced into a deep state of relaxation; that is something your mind and body have to be willing to do. Reaching this state of relaxation, or relaxed focus, is achieved by allowing all the muscles in your body to slacken and completely relax. At this point your mind then sends messages to your muscles giving them permission to relax even more. In actual fact what you are doing is hypnotising yourself, as you retain control of your mind and body at all times during the process.
Self-hypnosis allows you to switch off the outside world, as your mind begins to seek relaxation. Your body eases into a relaxed state whilst your mind retains control. Reaching this trance state is achievable in a very short amount of time. You will be aware of sounds around you throughout your time in trance, and can awaken fully from this state in seconds. You are the only person who controls your mind during hypnosis, and all you are doing, during the process, is freeing your subconscious and allowing your innermost thoughts to surface.
Myth: You Will Reveal Your Darkest Secrets
You are not only in control of your mind and body, during hypnotherapy, but also the amount of information you share with the hypnotherapist. You do not have to exposure your secrets or even answer any question that may be posed. You can offer up a lot or a little information – the choice is entirely yours.
You may find yourself expressing emotions, views, opinions etc that you did not expect to. Your mind will be in your full control however, and you can stop or continue expressing yourself as you wish. Hypnotherapy simply opens up the opportunity to express emotions and feelings that you may not be able to reach in any other way. These could be long forgotten memories or experiences, such as secrets you have unconsciously locked away. Hypnotherapy is a safe and natural process that provides you with a key to re-access these thoughts, but it is up to you whether you choose to do so.
Myth: You Will Embarrass Yourself
Although your mind may be open to suggestion, whilst in a hypnotic trance, you maintain control over what you do at all times. Stage hypnotists have an astute ability of identifying members of their audience who are natural exhibitionists, and will select these people and invite them up on stage. In a trance state these extroverts will become deeply relaxed and open to suggestions offered by the hypnotist. Using their highly imaginative minds, these members of the audience will imagine themselves in whatever role the hypnotist suggests and will perform in an uninhibited manner.
Your conscious mind will always maintain control over your unconscious mind and will therefore stop you doing anything you do not feel comfortable doing.
Myth: You Will Become Another Person
Deep relaxation is not a personality-altering experience. It is a form of meditation that relaxes the mind and body. Hypnotherapy does not play with your mind in any way. Whilst it may allow you to explore elements of your personality along with memories and experiences, it cannot influence your mind to alter your personality. Therefore the person you are before you enter a trance state is the person you will be when you leave it.
Myth: You Be Stuck in a Trance Forever
During hypnotherapy you will be fully conscious of your surroundings. This includes hearing sounds or noticing smells around you. Your subconscious mind may be opening up, so that you are able to explore your emotions and feelings more clearly, but your conscious mind will maintain complete control of your mind and body whilst you are doing so. You will be free to awaken from your trance at any moment you may decide to. It does not require a click of the hypnotherapist's fingers to enable you to do so. You are able to regain full awareness within seconds of deciding that is what you want to do.
You might also like...