The Conscious & Unconscious Mind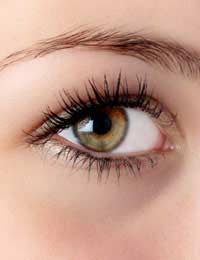 When working with a client in hypnotherapy we are working with what we call the unconscious part of the mind. Theories about the nature of the mind have been delineated by various psychoanalysts including Freud and Jung. Modern psychological theory has evolved to simplify our understanding of how the mind works. Today, we use the terms 'conscious' and 'unconscious' to denote the elegant way in which the mind is organised.
The Unconscious Processing Machine
It is said that we are able to take in up to 2,000,000 pieces of information per second. However, this activity is largely going on out of our conscious awareness. As we absorb information from our environment, the data is being analysed at an unconscious level and compared with information already stored in the mind. Stored information includes memories, beliefs we have about ourselves and the world, hopes and fears, skills we have learned, personal resources and behaviour patterns.
When we talk about the conscious mind, we are really referring to what is in our current awareness. Research has proven that we can be aware of between 5 and 9 pieces of information only at any particular moment.
There is constant communication between the conscious and unconscious aspects of the mind so that the 5 to 9 pieces of information are constantly changing. For example, one day you go for a walk. You are walking along daydreaming. You come to a busy road you have to cross and your attention becomes focused on the traffic, finding the safest place to cross and waiting for the right time to cross. This is your unconscious mind at work. In light of the circumstances, your unconscious mind has thrown into your awareness your road safety drill. Safely on the other side and no longer in need of these measures, you go back to your daydreaming.
Automatic Responses
It is worth elaborating here on the nature of automatic responses. Storing of information at an unconscious level happens in a number of ways. Mostly it happens by means of repetition. Thus, when learning to drive a car, repetition of the various procedures and skills means that the activity of driving becomes automatic. Very often, the beliefs you hold about yourself and the world will have come into being in one of two ways. Repeatedly being told something by one or more persons you deem authority figures may cause you to take on their views.
Alternatively, repeated experiences of a certain nature may have encouraged you to make some decision about yourself or the world. Many of our beliefs are formed in this way in childhood. You will tend to behave in automatic ways in line with these beliefs. Thus, someone who believes they are stupid will tend to avoid certain experiences. However, on occasion you will hold a belief that stems from a single event which aroused a great deal of emotion in you. The strong emotion acts to lay down the belief at an unconscious level. Sometimes, this is what has led to the formation of a phobia.
So our automatic responses are held at an unconscious level. The beauty of this system is that in most circumstances we know how to act. We respond automatically. This is fine until we realise that an automatic behaviour is limiting our appreciation of life. The decision to change that behaviour may occur at a conscious level, but it is at the unconscious level that the change will have to be made. This is why we work with the unconscious mind in hypnotherapy.
Befriending Your Unconscious Mind
Most people have had the experience of forgetting where they have left something only to remember the location some few minutes later when they have turned their mind to something else. This is the unconscious mind at work. You may have been exhorted when you have a problem to "sleep on it". Very often on waking, you know what to do. Sometimes we believe that the only way we can achieve an end result is through mental control and pressure. Wise people have learned that by having the courage to turn things over to their unconscious mind by thinking about a problem and then letting it go, surprising and surprisingly good results are often achieved. Archimedes' "eureka!" moment is an example of this. By cultivating this habit, you allow your stored resources, experience and knowledge to work for you.
Our minds are amazing and beautifully organised. You can be astounded by how well your mind works for you and you can also realise that you do not have to be stuck with an attitude or way of behaving that does not serve you. Using techniques to influence your unconscious, you can literally change your mind.
You might also like...