Improving Participation in Sports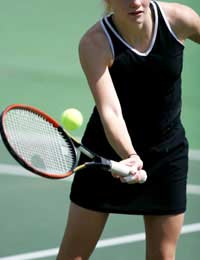 The use of psychology to enhance sporting performance has long been accepted. In addition to the training of your body, working on your game on a mental level is considered to be extremely important. Whether you are a professional sportsperson or someone who simply loves participating in sports, hypnotherapy can help enhance your performance.
The main ways in which hypnotherapy can support you are:
Keeping you in a positive state
Improving your performance
Improving your behaviour
Visualisation
Many sports people visualise themselves performing. Rehearsing techniques and shots can significantly improve your game. It is believed that as you mentally rehearse, the nervous system responds in exactly the same way as if you were actually carrying out the activity. A story illustrates this. A basketball team was divided in two. One half were told to practise scoring goals for 2 weeks, and the other half were told to only mentally rehearse scoring goals. At the end of the 2 weeks, it was found on testing that the half of the team who had only mentally practised scoring goals performed slightly better than those who had practised in reality.
The Inner Game
The science of sports psychology exists because it is recognised that sporting performance has as much to do with what is going on in your head as anything else. We have all seen tennis players who start to get wound up and angry when they play a few poor shots. Soon enough, they are playing more and more poorly and getting more and more temperamental.
Very often it is the player who maintains a state of poise who wins the game. Many sports people who are able to maintain this mental attitude describe their experience as "being in the flow". Hypnotherapy can help you maintain the right kind of focus and mind set by anchoring useful states for you. You may have aspects of your personality that are getting in your way as well such as lack of confidence, lack of concentration or fear and anxiety. Any attitudes which might be creating obstacles to you performing in the way you want to can also be addressed.
Feedback
Of course there will inevitably be times when you perform below par or do not win. Seeing these times as feedback rather than failure means that you can view these occasions as opportunities to learn. You can be taken through a review of your performance in hypnosis so that you can see what you did well and identify those areas that require adjustment. These can be addressed through visualisation or other hypnotherapeutic techniques as appropriate.
Self-Hypnosis
Learning self-hypnosis means that you can continue working on any aspects of your mental state and attitude that have been identified as requiring enhancement. This in itself can give you a tremendous sense of being very much in control of how you approach your sport. You can also use it to run through a complete performance in as much detail as you can, even hearing the applause from the crowd.
Who knows what level of sporting performance you could achieve. Once people start using hypnotherapy in this way, they often surprise themselves at what they are capable of. At the very least, your enjoyment of your sport could be greatly enhanced.
You might also like...