Coping With Bereavement and Loss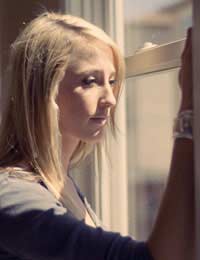 In Buddhist philosophy it is stated that the only certainty in life is change. Indeed all of us have to deal with a variety of losses in our lives, and how we deal with these varies enormously from person to person.
The Losses We Face
When we think of loss, we naturally associate it with the death of a loved one. However, there are many other losses that can affect us just as deeply. These may include the loss of a pet, the inability to become a parent due to infertility, the loss of a job, the loss of friends through relocation, the end of a relationship, the loss of health and many more. All of these losses can impact on our self-esteem so that we experience a loss of self-worth.
Mourning and Grief
Mourning is the activity that surrounds a loss. Where a bereavement has occurred, societies, cultures and religions have their own rituals designed to help the individual come to terms with what has happened.
Grief is a normal reaction to loss. It may include feelings of anger, guilt or despair as well as sadness. It may result in sleep disturbances, loss of appetite and, in some cases, illness. There may be a loss of interest in family, friends and activities.
How a person responds to loss will depend on the individual, degree of attachment to the lost person or situation and previous experience of loss and how it was experienced. Mourning and grief are normal and healthy. Three months after the loss, you should be starting to get back into normal life.
Healthy grieving and adjustment to loss has a number of stages to it. The first is coping. Here you deal with immediate matters that need attention in the aftermath of your loss. Dealing with money issues, institutions and other matters absorb your attention. This is followed by the realisation of the full impact of your loss. You may find that your moods oscillate between many different emotions. You may then feel immobilised by your loss so that you replay it over and over. You may feel overly responsible and wish you could have done something to prevent the loss. "If only..." thoughts may occur here. In the acceptance phase, you begin to accept all your emotions and this leads into the letting go phase where you begin to live in the present again and plan for the future.
Moving On
Problems occur when a person cannot move through these stages for whatever reason. Some people cannot easily grieve. They may feel it is unacceptable to do so, or fear being overwhelmed by their feelings. This can lead to an inability to get on with life. As a result, going over and over the event obsessively can occur, as can immersing yourself in something that completely takes up your time and attention. Sometimes the current loss will bring up the ungrieved feelings from a previous one.
The Value of Hypnotherapy
Coming to terms with loss helps us bring back balance to our lives. Hypnotherapy treatment aims to do just that. You can work with your hypnotherapist on the negative thoughts you are having so that you can start thinking more purposefully. You can continue working on this yourself with self-hypnosis. Self-hypnosis also helps you to take back control over your situation. Through hypnotherapy, you can deal with remaining feelings you may have about your loss. Any and all feelings are acceptable and you will feel much better for letting them go. Then you can start looking towards the future.
Grieving for a loss is a natural, normal process. If 3 months after your loss you are still experiencing difficulties resuming your life, consider hypnotherapy to help you resolve your feelings.
You might also like...