The Hypnotic Trance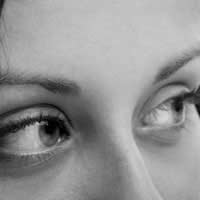 When people decide they want to have hypnotherapy, very often they think they are going to experience something they have never experienced before. Generally, they are surprised to find that this is not the case. In fact, the hypnotic state is a naturally occurring one that we go into several times a day. We call these 'everyday trances'.
Everyday Trances
An example of an everyday trance is daydreaming. Everyone knows what this is. You have a kind of 'spaced-out' feeling where your mind just seems to drift off somewhere else. The state you pass into before you go to sleep at night is another example. This is known as the hypnogogic state and is characterised by a sense of just not wanting to move. Similarly, you are in this state just after you wake in the morning and this is known as the hypnopompic state. Those of you who meditate or are able to relax deeply are also familiar with this state of awareness.
Everyday trances can also be characterised by states of absorption. In these cases, the focus of your attention becomes narrowed down. Examples of this might be when you are enjoying a good book, film or TV programme. Your attention may become absorbed to the point where you do not hear the phone ringing or you lose track of time. You can also experience this when you are deep in conversation, listening to music or involved in an activity or piece of work.
You can also experience trance-like states when you are using a skill you have mastered. Anyone who drives a car will have had the experience of arriving at their destination with little memory of the journey. This is actually known as 'highway hypnosis'.
All these different examples are what we call altered states of awareness.
Trance Induction
Although these everyday trance states occur naturally, for the purposes of therapy your hypnotherapist will generally work with you to create a state of hypnosis. We call this trance induction and there are many ways in which a trance can be induced. Having spoken to you, your hypnotherapist will choose an induction method he or she feels will be most suited to you. Trance inductions can include suggestions that you will feel more comfortable and relaxed, or you could be asked to fix your gaze on something as a precursor to feeling heaviness in your eyes. The trance induction might then be followed with what is known as a 'deepener', very often a countdown technique, designed to take you to a deeper level.
Your Experience
Naturally, everyone's experience of the trance state is different. However, there are certain things that people commonly experience. These include feelings of heaviness in the body, a lack of awareness of the body, eyelid fluttering, sometimes tearing of the eyes, less awareness of the environment and warmth in the body. Although sometimes people believe that going into a hypnotic trance means they will be unconscious, this is not the case. You are fully awake. The trance state is like a wave so you can experience different levels of trance. You will generally hear everything your hypnotherapist is saying although sometimes when people go into a deep trance there can be a period where they are unaware of what is being said.
Purpose of Trance
We use the trance state for therapeutic work because in this altered state of awareness your habitual awareness and critical factor fades somewhat into the background. This means that the part of your mind otherwise known as the 'unconscious mind' from which your behaviours and habits generate is more to the fore. This enables us to work to make the changes you are seeking.
It is good to know that you have experienced similar states to the hypnotic trance used in hypnotherapy. This means you can relax knowing that with the guidance of your hypnotherapist, you will be able to achieve the required state.
You might also like...